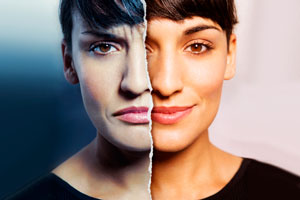 For the scope of this article, we'll consider life sciences to be encompassing human diagnostics, and human therapeutics, though we know and are aware of all the great work being done in industrials, non-human applications etc. 
We constantly hear diametrically opposing views about investing or otherwise participating in the life sciences sector.  While some credible, smart, experienced investors express unbridled optimism about the future, other equally smart and experienced investors run for the hills at the mere mention of the area.  Worse, many funds have stopped investing in life sciences altogether, no matter if it's early stage or late stage (though the flight from early stage is really acute).  On top of that, funds that have been cornerstones for an entire region's early stage investment are disappearing (e.g. OVP Venture Partners in Seattle).
Likewise, query those same investors about specific fields or disease areas within the life sciences and you'll get equally differing answers: "the best place to be is diagnostics – no, the best place is therapeutics"; "you have to be crazy to do anything in neurodegeneration – no, the best opportunities are in Alzheimer's"!
And the tug-of-war list goes on and on:
"can't make money, no more big blockbuster drugs" vs. "lots of money to be made in the age of personalized medicine"
"we only like platforms" vs. "we only want single products"
"everyone should be virtual" vs. "if you're so virtual, where's the value and why do we need you?'
"funding by traditional VCs is dead, get your money from corporate VCs" vs. "corporate VCs limit your upside"
"if you have a good asset you can get acquired in pre-clinical" vs. "nobody pays attention until you have Phase 2 data"
Debates continue in panel after panel and conference after conference.  Maybe we all hope that someone will come up with the "right" answer, or offer some "aha" insights.  But there are no right answers and precious few new insights.
No matter – this is all just noise.  The key is not to lose sight of the self-evident fundamentals (which pertain to any industry, not just life sciences, but we'll focus them here on the life sciences):
First, your product or diagnostic has to be truly transformative, or step-changing, or disruptive (pick your favorite over-used descriptor).  Incremental does not win you anything, in fact it contributes massively to life science startups' capital INefficiency.  Again, regardless of field or disease, a new product has to have the potential to be a must-have for physicians, patients, and payers.  Not nice-to-have:  MUST-HAVE!  This requirement has multiple implications, for example the product must have sustainable and protectable advantages that the market cares about.  Note that the last piece of this statement is the one that is often overlooked – because we all love our babies and don't want to risk hearing that they are ugly, which we might hear if we really talk to the outside world (the market).  Of course it has to pass regulatory muster and you have to be able to make it and deliver it at prices the market will bear with margins your stakeholders will like.  Reimbursement is another huge issue that you have to have worked out up front.  Again UP FRONT, not when you're in Phase II or god forbid Phase III.
Second, capitalization has to be adequate for the stage and milestones sought.  That means both money and patience need to be available in order to get to a meaningful milestone that opens the door to partnering or exits (or to building a self-sustaining company).  This requirement has its own set of implications:  does the team and the investor base agree on what those "meaningful milestones" are?  What's the minimum amount of money around the table?  What kind of investors have the pockets and patience required?
Last but not least, the right team needs to be assembled – and "right" depends on company stage.  Everyone in this business agrees that it's all about the people.  Investors are fond of saying, "we'd rather have an A team with a B asset than the flip side."  Well, DUHHH.   But what's the right team?  Do you always need a $400k experienced CEO or can you sometimes do better with a young, hungry entrepreneur and surround him/her with more experienced leadership?  And at the end of the day, investors also have a responsibility to provide guidance and mentorship for a young startup company.
Should the bi-polar climate affect how we think about life sciences startups?  Or do we just pay attention to the fundamentals and get on with business?  The bar on life sciences is now higher and money is tighter (the days of going public just on the basis of having a Nobel laureate on your team are gone and that's leading to better ventures!).  Biopharma pipelines are running dry and the good news is that there is opportunity and an appetite to fill them.  In order to do so, all of us in this ecosystem (investors, entrepreneurs, inventors) need to understand, adapt and embrace the new reality: time horizons will most likely be longer, the amount of capital required will most likely be greater, and industry's appetite favors "must-haves" over incremental or me-too plays.
About the Authors
Daniel Behr is an experienced entrepreneur, venture investor and technology development professional who has created and funded numerous ventures in the life and physical sciences over the past 25 years.  He is currently Senior VP and a founder of Access BridgeGap Ventures, the early-stage life sciences venture investment unit of Access Industries.
Mike Koeris is a co-founder and contributor to BiotechStart.org as well as an entrepreneur and founder of a Sample6 Technologies.